Recorded Webinar – With Handouts
Karl W. Palachuk
Author: Managed Services in a Month – Cloud Services in a Month – and many more books for Managed Services Providers and technology consultants.
Learn about Small Biz Thoughts
Helping IT Professionals to be successful!
Karl's State of the Nation Address for IT Professionals – 2021
Webinar Topic:
Every year, Karl gives a "State of the Nation" address for small and medium business consultants. This is his 12th annual State of the Nation Address!
Topics include the economy, pandemic and post-pandemic challenges and opportunities, emerging technology, and lots of other fun stuff.
No selling.
---
Consider joining the Small Biz Thoughts Community
Content and Community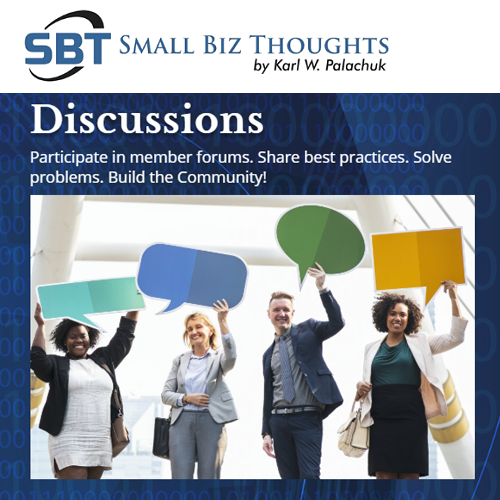 Forums: IT professionals helping IT professionals. Join the discusssion!
EBooks, white papers and more: From the most trusted source of information on Managed Services – Small Biz thoughts by Karl W. Palachuk
Audio, Video, Live webinars, recordings, etc.: You'll find gigabytes of information included FREE with your monthly subscription
---
For more information on Managed Services, check out these resources:
– My Blog: blog.smallbizthoughts.com
– All things at Small Biz Thoughts
– Books / audio programs / educational materials at SMB Books
– Search "Managed Services" on Amazon
– Join my newsletter here and keep up on weekly news in the industry