Recorded Webinar – With Handouts
ATTENTION: Copy This Client-Facing Security Presentation For Your Business
Educate Your Client about Security Threats and Crypto-Viruses.
"Steal" this presentation – PowerPoint Slides Included
Best Practices for Safe Computing
Webinar Speaker: Karl W. Palachuk – Author, speaker, podcaster, coach
Begins with notes for technicians. Includes full client-facing presentation. Concludes with notes for technicians. Adapt to your needs – and add new examples from the news!
Free Presentation Shows: How to give a great Client-Facing Security-Focused Presentation.
---
Consider joining the Small Biz Thoughts Community
Content and Community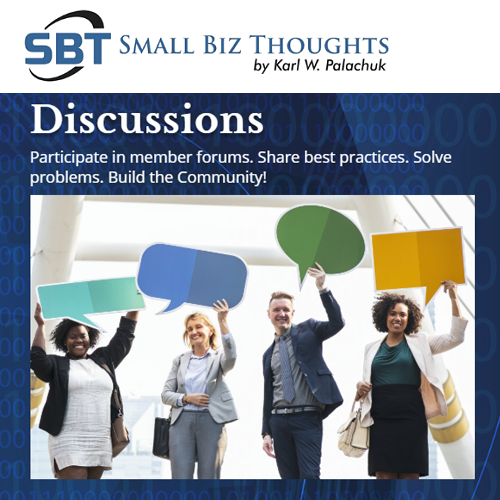 Forums: IT professionals helping IT professionals. Join the discusssion!
EBooks, white papers and more: From the most trusted source of information on Managed Services – Small Biz thoughts by Karl W. Palachuk
Audio, Video, Live webinars, recordings, etc.: You'll find gigabytes of information included FREE with your monthly subscription
---
For more information on Managed Services, check out these resources:
– My Blog: blog.smallbizthoughts.com
– All things at Small Biz Thoughts
– Books / audio programs / educational materials at SMB Books
– Search "Managed Services" on Amazon
– Join my newsletter here and keep up on weekly news in the industry